Around 40 percent of the 169 people who fled to Japan from Afghanistan following the Taliban's return to power in August last year have left their new home due to what they say was pressure and a lack of support from the Japanese Foreign Ministry.

Although Japan has granted refugee status to 98 people, 58 returned to Afghanistan despite the risk of persecution by the Taliban, while seven left for the United States and Britain, according to the evacuees.
The 98 were newly recognized as refugees in August by the Japanese government, in a rare move for a country known for its strict refugee screening policy and poor record of accepting asylum seekers.
They comprised staff members who were working at the Japanese Embassy in Kabul and their family members.
Between October and December of last year, the ministry provided the embassy staff and their families with lodgings in Tokyo, meals and salaries.
But several of the staff told Kyodo News that they were pressured to leave Japan, having been told that their work contracts would end in late August.
They said ministry staff visited their homes and told them that living in Japan would be difficult and that a decision on whether to stay or leave the country would have to be discussed with their families.
They also said the ministry told them that should they return to Afghanistan, their travel expenses would be shouldered and they would receive a 20 percent salary raise.
…continue reading
---

Okinawa reelects governor opposing heavy US troop presence
columbian.com – Sep 12
Okinawa's incumbent governor who opposes an ongoing U.S. Marine base relocation forced by Japan's central government and calls for a further reduction of American troops on the southern island secured his reelection on Sunday despite concerns of escalating tensions between China and nearby Taiwan.

Half of Japan governing lawmakers tied to Unification Church
AP – Sep 09
Japan's governing party said Thursday that an internal survey found that nearly half of its national lawmakers had ties to the Unification Church, in a widening controversy that emerged after the assassination of former Prime Minister Shinzo Abe.

Arrested ex-Tokyo Olympic exec may have been asked to favor Kadokawa Corp
Japan Today – Sep 04
Haruyuki Takahashi, a former Tokyo Olympic organizing committee executive arrested in a bribery case involving a sponsorship contract for a clothes retailer, may also have been asked to favor publishing company Kadokawa Corp, a source familiar with the matter said Saturday.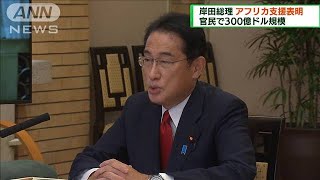 Japan pledges $30 billion in aid for Africa at Tunis summit
Alaraby – Aug 28
Japan pledged $30 billion in aid for development in Africa on Saturday, saying it wants to work more closely with the continent, with the rules-based international order under threat after Russia's invasion of Ukraine.
Politics Page: 1 | 2 | 3 | 4 | 5 | 6 | 7