The Louvre has agreed to enter into a four-year collaboration deal with Uniqlo, with the Japanese chain's T-shirts to feature the Mona Lisa and other masterpieces held by the Paris museum.

The T-shirts will go on sale Feb. 5 at select Uniqlo locations in Japan and online, the Japanese casualwear retailer said Friday. They will be sold under the UT brand, Uniqlo's label for collaborative graphic prints with license holders.
There will be six designs for men and six for women. The men's lineup will showcase the "art and logic" motif developed by the famed British graphic designer Peter Saville. The women's collection will be inspired by works of art depicting women, such as the Venus de Milo.
Each T-shirt will be priced at 1,500 yen ($14), with sweatshirts and hoodies to be added to the mix. The offerings will be made available in overseas markets as well.
– Nikkei
フランスのルーブル美術館は28日、ユニクロと協力関係を結び、イベントの支援を受けるほか、展示作品をモチーフにした衣料品を販売すると発表した。
名画「モナリザ」が描かれたTシャツ。
4年間にわたるユニクロとの協力関係で、ルーブル美術館は、新設したネットショップや日本を含むユニクロの店舗で、展示作品をモチーフとした衣料品の販売を始める。
また、ユニクロは、ルーブル美術館が毎月第1土曜日の夜に開催している無料観覧イベントのスポンサーとなるほか、主に家族連れを対象とした館内の案内ツアーも支援するという。 – FNNプライムオンライン
---
Jan 30
The Louvre has agreed to enter into a four-year collaboration deal with Uniqlo, with the Japanese chain's T-shirts to feature the Mona Lisa and other masterpieces held by the Paris museum.
(Nikkei)
Jan 29
There seems to be no end in sight for the price war among mobile phone carriers, with Rakuten Mobile Inc. unveiling a lower cost plan Friday in an effort to keep its edge over its powerful rivals.
(Japan Times)
Jan 29
Deep losses for the operator of Tokyo Disney Resort illustrate how Japan's leisure and entertainment companies are reeling from capacity limits and other restrictions tied to the coronavirus pandemic.
(Nikkei)
Jan 29
Japan's jobs market seems to have dodged a worse fate in December, with the unemployment rate coming in at 2.9%, unchanged from the previous month.
(Nikkei)
Jan 29
Japan's wine imports in 2020 decreased 7.0 percent from the previous year on a volume basis, as stay-at-home requests amid the novel coronavirus pandemic dampened demand from restaurants and bars, government data showed Thursday.
(Kyodo)
Jan 27
Nissan Motor is set to make all of its new vehicles launched in key markets electrified by the early 2030s, the Japanese carmaker announced Wednesday, as it seeks to achieve carbon neutrality by 2050 amid increasing pressure from investors and other stakeholders for a strong environmental focus.
(Nikkei)
Jan 27
For centuries, hemp was grown across Japan and used in cuisine, clothing and traditional rites. It suffered an image problem during the post-war years and has not fully recovered.
(dw.com)
Jan 26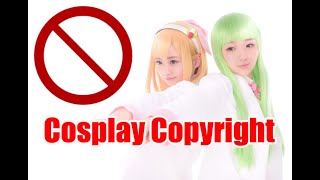 Currently, anyone in Japan is free to dress as their favorite characters. But it might not stay free for them to do so.
(kotaku.com)
Jan 26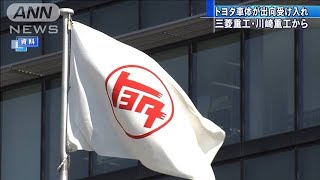 Toyota Motor is on track to produce about 8.25 million vehicles worldwide for the year ending in March, largely sticking to its previous forecast even though a global semiconductor shortage has disrupted the auto industry in recent weeks, Nikkei learned Monday.
(Nikkei)
Jan 25
Japan's major restaurant chains saw a record fall in sales last year due to the pandemic as people refrained from eating out and many businesses closed temporarily or shortened their opening hours.
(NHK)
Jan 25
Japan's three major telecoms — NTT Docomo, KDDI and SoftBank — are gearing up for a rate war in spring.
(Nikkei)
Jan 24
The Tokyo Stock Exchange says it will allow Toshiba to return to the First Section of traded shares, starting on Friday next week.
(NHK)
Jan 24
Companies in Japan have not promoted teleworking much, despite a call by the government to reduce the number of workers in offices by 70% during the second coronavirus state of emergency, a survey by the Japan Productivity Center has shown.
(Japan Times)
Jan 22
Japan's central bank will keep its key monetary policy unchanged. It's a signal that it has delivered sufficient stimulus for now to cushion the blow from the COVID-19 pandemic.
(CNA)
Jan 21
Japan's exports were up in December from the same month the previous year on stronger demand from customers in China and other Asian countries.
(NHK)
Jan 21
More than a dozen stores closed in Tokyo's high-end Ginza Six mall this week as the coronavirus pandemic kept big-spending foreign tourists and other luxury shoppers away from an upscale shopping district famous for brand-name boutiques.
(Japan Today)
Jan 21
Japanese advertising giant Dentsu Group Inc. is considering selling its 48-story headquarters building in Tokyo for some 300 billion yen ($2.9 billion), which would make it the highest-priced building to be sold in Japan, sources close to the matter said Wednesday.
(Kyodo)
Jan 20
Japan's wholesale electricity prices hit the maximum possible for a third day after the government set upper limits on moves last week amid the worst power crunch since the Fukushima disaster nearly a decade ago.
(Reuters)
Jan 20
One of Japan's top sporting venues is about to get a new owner. The Tokyo Dome, home ground of the Yomiuri Giants baseball team, will be part of real estate company Mitsui Fudosan's portfolio.
(NHK)
Jan 20
Major Japanese retail chain Don Quijote opened its first Taiwan store on Tuesday, under the brand name Don Don Donki.
(Formosa TV English News)
---