TOKYO
, Nov 09 (Nikkei) –
As Elon Musk makes dramatic changes to Twitter following his $44 billion acquisition, Japanese banks that cofinanced the deal find themselves with little choice but to go along for the ride.
Seven banks backed the outspoken billionaire's leveraged buyout, which closed on Oct. 27, with $12.7 billion in lending. Morgan Stanley led the group at $3.4 billion, followed by Bank of America, Barclays and MUFG Bank — Japan's top lender — at $2.6 billion each. Smaller Japanese lender Mizuho Bank contributed $400 million.
At first the excitement was palpable, with one banker saying, "It's important to get involved in a deal that the whole world is watching."
But with the prospect of an exit unclear, fatigue appears to be setting in.
Under Musk, Twitter has fired thousands of employees — by some reports half the workforce. Headwinds against the new management team have risen, with major advertisers pulling away from the social media platform over concerns about changes in content moderation.
"We are at the mercy of Musk's theatrics," the banker said. "We can't sell the debt in the current market conditions. All we can do is wait for Elon Musk to explain how he will turn things around in a way that investors will agree to."
The problem of assessing Musk's sometimes difficult relationship with compliance was discussed in April as Japanese banks pushed the lending proposal through internal decision-making processes at an unprecedented pace. At that time, there were some who argued they could be going even bigger, despite the risk.
…continue reading
---

Ferrari, Lamborghini and other supercar sales boom in Japan
theedgemarkets.com – Nov 09
Ferraris, Lamborghinis and other supercars are seeing an unprecedented sales boom in Japan, fueled by pent-up, post-Covid-lockdown demand from wealthy buyers, who also see the vehicles as good investments amid a weakening yen and soaring used-car prices.

Japan's govt sounds alarm over America's EV tax credits
freemalaysiatoday.com – Nov 07
Japan's government warned on Saturday that new electric vehicle tax credits in the United States could ultimately deter further investment by the Japanese there and hit employment in the world's biggest economy.

Tourists return to Japan, but where are the workers?
Nikkei – Nov 06
Japanese airports and hotels are scrambling to handle the influx of tourists streaming across reopened borders, as staffs that withered to skeletal levels during the pandemic have not rebounded to match the rise in customers.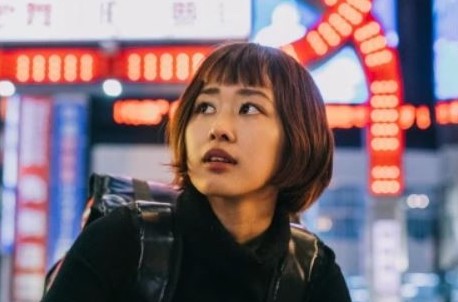 The 30 Best Digital Marketing Agencies in Japan
newsonjapan.com – Oct 31
Japan is a hotspot for international brands seeking to expand new markets. This country has the third largest economy in the world, making it a haven for global businesses.
Business Page: 1 | 2 | 3 | 4 | 5 | 6 | 7