The Philippines is taking steps to repatriate four Japanese nationals who are believed to be linked to a series of robberies in Japan.

Attention has been focused on how soon the suspects will be sent. Philippine officials are expected to discuss the matter as early as Wednesday afternoon.
A Philippines' justice department spokesman told reporters on Tuesday that Japan wants the four men to be deported together. He also said that the Philippines will comply with Japan's request, even if preparations have only been completed for some of the suspects.
Japanese police have obtained arrest warrants for the four men, as they believe the individuals were previously involved in phone scams in Japan.
…continue reading
---

Japan's war on space junk
Nikkei – Feb 08
On a quiet day at work around 10 years ago, Tadanori Fukushima started receiving alarming email messages from a sender he did not recognize. The emails warned that his company's broadcasting satellite — worth roughly $150 million — was on a collision course with an unidentified object. The sender turned out to be the U.S. Air Force.

Japan's skiing industry hits bumpy patch
Nikkei – Feb 08
With their fine powder snow, hot springs and scenic vistas, Japan's international ski destinations, buoyed by pent-up demand and yen weakness, are booming following a COVID-19-induced slumber lasting more than two years.

Why The Marriage System Collapsed In Japan? Part1
Japanese Comedian Meshida – Feb 07
Nowadays in Japan the divorce rate and unmarried rate are increasing. According to a government report in 2020, almost one third of married couples were divorced and the rate of single people who had never married by 50 years old was 28 for men and 17 percent for women, and it's expected to accelerate.

Philippines deports 2 robbery suspects to Japan
Nikkei – Feb 07
The Philippines deported on Tuesday two of four Japanese men suspected of planning and coordinating a string of robberies across Japan beginning last year, with Japanese police immediately arresting them when they boarded a flight to Japan.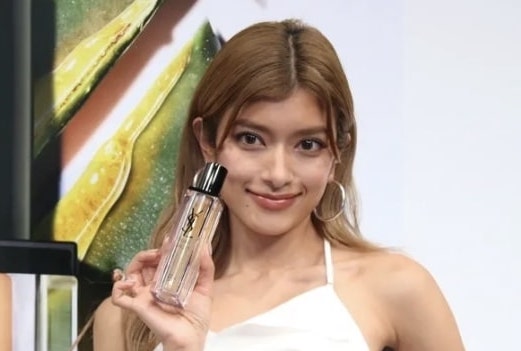 #5

ROLA | Instagram Influencer
News On Japan
Rola (ローラ) is a Japanese entertainer of Japanese, Russian and Bangladeshi descent. As a model, she is known for her regular appearances in the Japanese fashion magazine Vivi and in numerous commercials.

Japanese airline association to make onboard mask-wearing optional
Japan Times – Feb 07
A group of airlines in Japan, including Japan Airlines and All Nippon Airways, plans to make passenger mask-wearing a "personal choice" in May in line with the government's planned downgrading of COVID-19, which involves a revision of mask guidelines.
Society Page: 1 | 2 | 3 | 4 | 5 | 6 | 7