Okinawa's incumbent governor who opposes an ongoing U.S. Marine base relocation forced by Japan's central government and calls for a further reduction of American troops on the southern island secured his reelection on Sunday despite concerns of escalating tensions between China and nearby Taiwan.

Okinawa Gov. Denny Tamaki, who is backed by opposition parties, was certain to win his second four-year term, according to exit polls by major Japanese media, including NHK national television and Kyodo News agency. Polls were held Sunday before his first four-year term is to end later this month.
Tamaki and his supporters declared his victory and celebrated with the chants of "banzai" soon after the exit poll results showed he beat two contenders — Atsushi Sakima, backed by Prime Minister Fumio Kishida's governing bloc, and another opposition-backed candidate Mikio Shimoji. Final vote counts are expected early Monday.
Tamaki's victory could deepen tensions between Okinawa and the central government.
The plan to move U.S. Marine Corps Air Station Futenma from a crowded neighborhood to a less populated area on the island has already been delayed for years. Okinawans call it a new construction rather than a relocation and want the Futenma base closed down and removed from the island.
…continue reading
Sep 12 (ANNnewsCH) – 玉城デニーさん(62):「沖縄の未来を描いていくための基地問題の解決を図っていく」  …continue reading
---

Arrested ex-Tokyo Olympic exec may have been asked to favor Kadokawa Corp
Japan Today – Sep 04
Haruyuki Takahashi, a former Tokyo Olympic organizing committee executive arrested in a bribery case involving a sponsorship contract for a clothes retailer, may also have been asked to favor publishing company Kadokawa Corp, a source familiar with the matter said Saturday.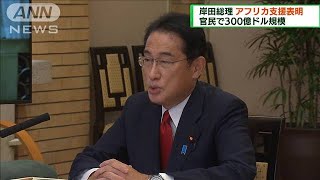 Japan pledges $30 billion in aid for Africa at Tunis summit
Alaraby – Aug 28
Japan pledged $30 billion in aid for development in Africa on Saturday, saying it wants to work more closely with the continent, with the rules-based international order under threat after Russia's invasion of Ukraine.

Japan grants refugee status to 98 Afghans fleeing Taliban
Japan Today – Aug 24
Japan has granted refugee status to 98 people who fled Afghanistan since the Taliban returned to power last August, government sources said Tuesday, in a rare move for a country with a poor record on giving asylum.
Politics Page: 1 | 2 | 3 | 4 | 5 | 6 | 7