Nintendo said Monday that Splatoon 3 has been the company's strongest-ever Switch game launch in Japan, easily topping the initial sales of previous record holder Animal Crossing: New Horizons.

Splatoon 3 sold 3.45 million units here over three days following its release Friday. Animal Crossing: New Horizons sold 2.68 million units in the days after its launch in 2020.
The Splatoon games pit two teams of four squids or octopuses against each other in a turf war, with the ability to shapeshift into humans wielding an array of ink weapons. Each team aims to splatter the most area with its ink.
…continue reading
---

BOJ's Kuroda warns against 'rapid' yen moves after meeting PM
Nikkei – Sep 09
Bank of Japan Gov. Haruhiko Kuroda said rapid yen moves were undesirable after a meeting with Prime Minister Fumio Kishida on Friday, joining a chorus of policymakers lobbing verbal warnings over the currency's recent sharp drop to 24-year lows.

Japan to pay more for iPhone 14
business-standard.com – Sep 09
Buyers of the basic iPhone 14 in Japan – where the yen has slumped 24% since September – will pay 20% more than they did for the iPhone 13 when it was launched a year ago at 99,800 yen ($692.81).

Kura Sushi chain to raise prices as costs climb
NHK – Sep 08
Kura Sushi is joining rival conveyor-belt sushi chains in raising prices. The Osaka-based company says it will charge more for its cheapest plates from next month to reflect the soaring cost of fish.

Google to accept 3rd-party app payments in Japan
Nikkei – Sep 03
Google plans to accept the use of third-party payment services on its smartphone app in most major countries such as Japan and India, but not the U.S., marking a turning point in its conflict with foreign authorities who have been calling for the opening of payment systems to the outside to promote competition.

Nissan to suspend Leaf orders, raise prices
NHK – Sep 02
Nissan Motor says it will stop taking orders of its Leaf model until it raises the car's retail prices. The Japanese automaker will temporarily suspend sales of the electric vehicle in Japan from September 22nd.

Yen sinks to new 24-year low against dollar
Japan Today – Sep 02
The yen plunged to a new 24-year low against the dollar on Thursday as Japan sticks with its long-standing monetary easing policies in contrast to tightening by the U.S. Federal Reserve.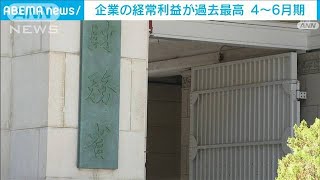 Pretax profits at Japan companies hit record high in April-June
Nikkei – Sep 01
Pretax profits among nonfinancial Japanese companies jumped 17.6% from a year earlier to a record 28.32 trillion yen ($203 billion) in the April-June quarter, government data showed on Thursday, boosted by a weak yen and the waning impact of the COVID-19 pandemic despite surging commodity prices.
Business Page: 1 | 2 | 3 | 4 | 5 | 6 | 7