Japan will drop a ban on individual tourist visits and remove a cap on daily arrivals, Nikkei has learned, moving closer to pre-pandemic rules as the country looks to ride a global travel rebound.

Prime Minister Fumio Kishida is expected to announce the changes in the coming days.
The latest easing of Japan's entry rules — the toughest in the Group of Seven advanced economies — is expected to take place in October, though the final decision will depend on the COVID-19 situation at home and abroad.
The government is looking to take advantage of fall travel demand at a time when a weak yen boosts international travelers' buying power in Japan.
After the change, Japan will not require visas for short-term travelers from the U.S. and certain other countries. Japan will also scrap the daily entry cap of 50,000 people.
Qualifying travelers are expected to have to meet certain conditions, such as vaccination status.
…continue reading
---

15 Things That Can't Be Seen Anywhere But In Japan
Top Generality – Sep 15
There is no doubt that Japan is one of the most well-known countries in the world and for good reason! Aside from the fact that millions around the world support anime, Japan's claim to fame is its culture, food, and of course, all of the natural tourist destinations the country could offer.

Typhoon Muifa moving north of Ishigaki Island
NHK – Sep 13
Typhoon Muifa is moving away from the Sakishima Islands in Japan's southwestern prefecture of Okinawa, but weather officials say stormy conditions are expected to continue in the area around Ishigaki Island on Tuesday.

Typhoon Muifa approaching Japan's Okinawa region
NHK – Sep 11
Japanese weather officials say a powerful typhoon is approaching the country's southern prefecture of Okinawa. They say Typhoon Muifa could bring strong winds and rough seas to some areas.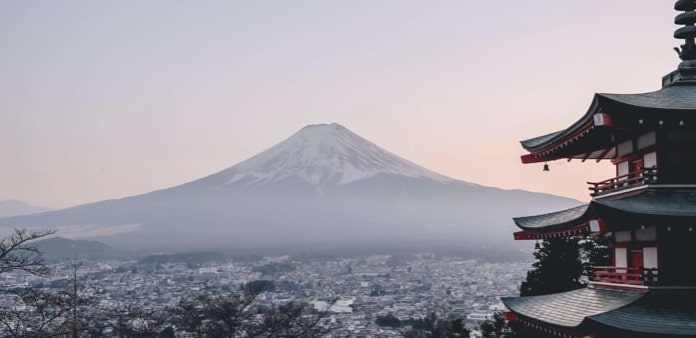 9 of the Best Extreme Adventures in Japan
newsonjapan.com – Sep 10
Japan is a country of many wonders, from its ancient temples to modern cities. But there are other parts of this beautiful nation that will take your breath away.
Travel Page: 1 | 2 | 3 | 4 | 5 | 6 | 7