Major Japanese retail chain Don Quijote opened its first Taiwan store on Tuesday, under the brand name Don Don Donki.

The store is located in Taipei's Ximending District, and it drew a line of people that wrapped around the block. For locals getting restless due to travel ban, a little retail therapy may be just the ticket in these COVID times.
The major Japanese retail chain has debuted with a splash. On opening day, the line stretched from the entrance to the back alley and beyond.
They can't jet off to Japan due to COVID, so thousands are here for the next best thing. In full compliance with government safety rules, only 350 shoppers were allowed inside at a time.
– Formosa TV English News
---
Jan 20
Japan's wholesale electricity prices hit the maximum possible for a third day after the government set upper limits on moves last week amid the worst power crunch since the Fukushima disaster nearly a decade ago.
(Reuters)
Jan 20
One of Japan's top sporting venues is about to get a new owner. The Tokyo Dome, home ground of the Yomiuri Giants baseball team, will be part of real estate company Mitsui Fudosan's portfolio.
(NHK)
Jan 20
Major Japanese retail chain Don Quijote opened its first Taiwan store on Tuesday, under the brand name Don Don Donki.
(Formosa TV English News)
Jan 16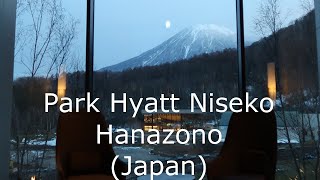 Japan's winter resorts are on a slippery financial slope as rising COVID-19 infections deter skiers and snowboarders.
(Nikkei)
Jan 16
Japanese electronic parts manufacturers are making big investments to scale up output of components for electrified vehicles, seeking to establish a place in the coalescing supply chains for the rapidly growing field.
(Nikkei)
Jan 16
The operator of a number of izakaya pub chains in Japan says it is closing down about 20 percent of its outlets in Tokyo. It hopes to mitigate the impact of shorter business hours due to the coronavirus pandemic.
(NHK)
Jan 16
The Japanese government declared a second state of emergency following a surge in coronavirus cases in Tokyo and three neighboring prefectures on Jan 7.
(Japan Today)
Jan 16
Rising coronavirus cases are leading Central Japan Railway to take the unprecedented step of requiring thousands of employees to go on paid leave as passenger numbers drop sharply.
(NHK)
Jan 15
Toyota will pay $180 million to settle U.S. government allegations that it failed to report and fix pollution control defects in its vehicles for a decade.
(Japan Todayj)
Jan 15
Japan's wholesale prices fell 2.0% in December from a year earlier on sliding fuel costs, data showed on Thursday, a sign that the hit to demand from the coronavirus pandemic is weighing on the world's third-largest economy.
(Reuters)
Jan 15
Fast Retailing Co.'s lineup of functional and casual attire continued to lure value-conscious shoppers whose preferences are changing in the midst of the COVID-19 pandemic, helping to push the Uniqlo operator's first-quarter earnings close to an all-time high.
(Japan Times)
Jan 14
Tokyo's benchmark stock index continued its rise on Thursday, buoyed by better-than-expected figures for machinery orders across Japan. The gains propelled the Nikkei Average to a fresh 30-year high.
(NHK)
Jan 14
Following moves by its rivals, KDDI Corp. said Wednesday it will roll out new cut-price smartphone plans, further intensifying competition among mobile phone carriers under intense pressure from the government.
(Japan Times)
Jan 14
Panasonic aims to make cobalt-free batteries available for Tesla's electric vehicles in two to three years, as the Japanese electronics manufacturer tries to keep pace with the U.S. automaker's ambitious mission to bring EVs into the mainstream quickly.
(Nikkei)
Jan 14
Japan's currency in circulation and bank deposits rose at a record pace in December, data showed on Wednesday, as a resurgence in coronavirus infections prompted companies and households to continue hoarding cash rather than spending it.
(Reuters)
Jan 14
Elon Musk's tweets have been known to drive big stock moves in everything from his own giant automaker Tesla Inc. to a tiny medical device firm that shared the name of his preferred messaging app.
(Bloomberg)
Jan 13
Tokyo's benchmark stock index continues to be on a tear, hitting a 30 year-record high again on Wednesday. Semiconductor-related shares continued to climb as investors bet they'll be well-placed to weather the pandemic.
(NHK)
Jan 13
A former employee of SoftBank Corp was arrested Tuesday for illegally taking information from the major Japanese wireless carrier on its ultrafast 5G technology before moving to a smaller rival company, police said.
(Japan Today)
Jan 13
Amid high electricity demand due to unseasonably cold weather and tight liquefied natural gas supply, Japan is scrambling to prevent a national blackout by calling on power companies to generate more and the public to use less.
(Nikkei)
Jan 13
A former SoftBank Corp. employee has been arrested on suspicion of illegally disclosing 5G trade secrets to his new employer, Rakuten Mobile Inc., as it was preparing to launch its own mobile network.
(Japan Times)
---