TOKYO, Sep 21 (businesstimes.com.sg) –
Japan's government is considering allowing hotels to refuse entry to guests who do not wear masks and follow other measures to control infection during an outbreak, Fuji News Network said on Wednesday (Sep 21).

The government will submit a bill at an extraordinary session of Parliament next month that would revise the law governing hotels and inns, allowing them more power to enforce infection measures, the network said.
The move would come at a time when Japan is expected to further ease its Covid-19 border controls, waiving visa requirements for certain tourists and removing a limit on daily arrivals.
The ruling Liberal Democratic Party is scheduled to debate border easing measures on Thursday.
…continue reading
Sep 21 (日テレNEWS) – 政府が旅館業法を改正し、ホテルや旅館が客にマスクの着用など感染対策を求め、正当な理由なく拒んだ場合は宿泊を断れるようにする方針であることがわかりました。  …continue reading
---

15 Things That Can't Be Seen Anywhere But In Japan
Top Generality – Sep 15
There is no doubt that Japan is one of the most well-known countries in the world and for good reason! Aside from the fact that millions around the world support anime, Japan's claim to fame is its culture, food, and of course, all of the natural tourist destinations the country could offer.

Typhoon Muifa moving north of Ishigaki Island
NHK – Sep 13
Typhoon Muifa is moving away from the Sakishima Islands in Japan's southwestern prefecture of Okinawa, but weather officials say stormy conditions are expected to continue in the area around Ishigaki Island on Tuesday.

Typhoon Muifa approaching Japan's Okinawa region
NHK – Sep 11
Japanese weather officials say a powerful typhoon is approaching the country's southern prefecture of Okinawa. They say Typhoon Muifa could bring strong winds and rough seas to some areas.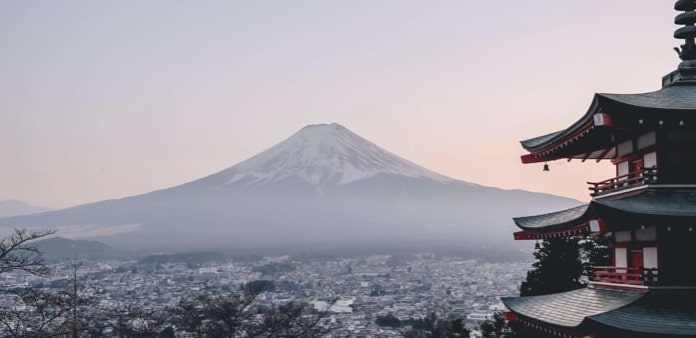 9 of the Best Extreme Adventures in Japan
newsonjapan.com – Sep 10
Japan is a country of many wonders, from its ancient temples to modern cities. But there are other parts of this beautiful nation that will take your breath away.
Travel Page: 1 | 2 | 3 | 4 | 5 | 6 | 7